Golf
Our Junior Golf program is an outstanding way to get Medinah's youth involved in the game of golf.
With over 160 junior golfers annually, we have many talented young players, as well as many beginners excited to learn the game.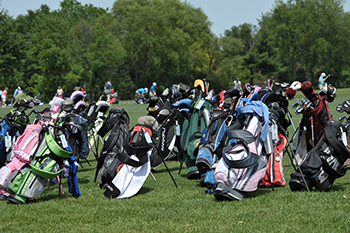 Our junior programs are designed as progressive programs. Juniors eager to improve have the opportunity to advance through different levels of our comprehensive programs.
Our PGA Teaching Professional Staff has incorporated instructional techniques from two of the most reputable golf associations in the country - PGA of America (Tee It Forward Program) and US Kids Golf. Our staff applies these teaching concepts to create multiple instructional experiences for different ability levels.
Programs:
Junior Golf Mondays
Junior League & Championship Play
Little Chippers (ages 6 and under)
Junior Golf Academy (ages 7 and up)