About Medinah
About Medinah
One of the most member-friendly private country clubs in Chicagoland.
Just 25 miles west of Chicago, in suburban Medinah, you'll find not only three world-class golf courses, but a place for families and individuals who wish to participate in a robust community of health and wellness, casual dining, and engaging social activities.
---
Legendary Golf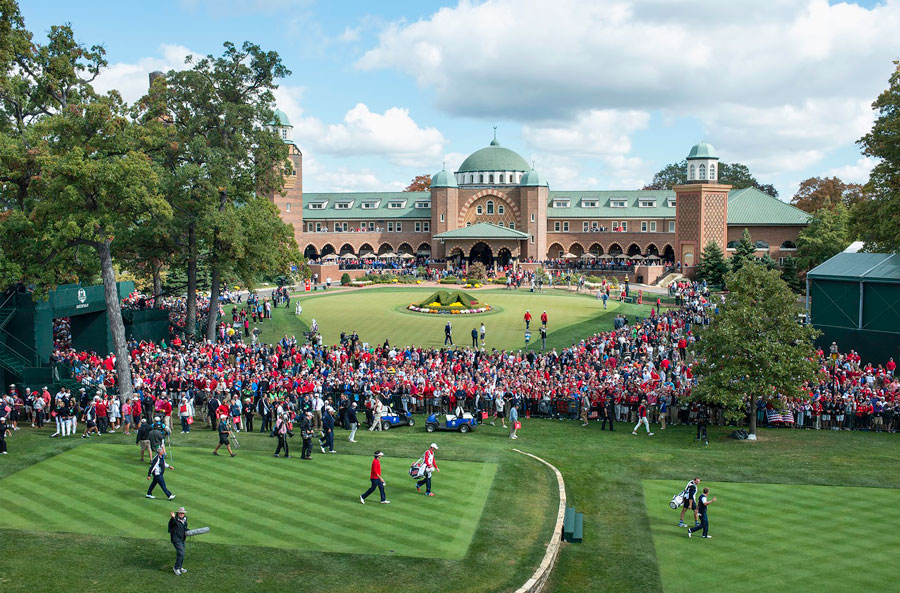 Our famed Course No. 3 has played host to numerous major championships and prestigious international golf events throughout the club's history, including:
BMW Championship (2019)
Ryder Cup (2012)
PGA Championship (1999, 2006)
U.S. Senior Open (1988)
U.S. Open (1949, 1975, 1990)
The challenge and the famed history of our golf courses have drawn the likes of golf legends, professional athletes, politicians and celebrities to Medinah, Illinois. Over our 90 plus years, our clubhouse has become one of the most recognizable sites in all of golf.

---
Medinah's Course No. 2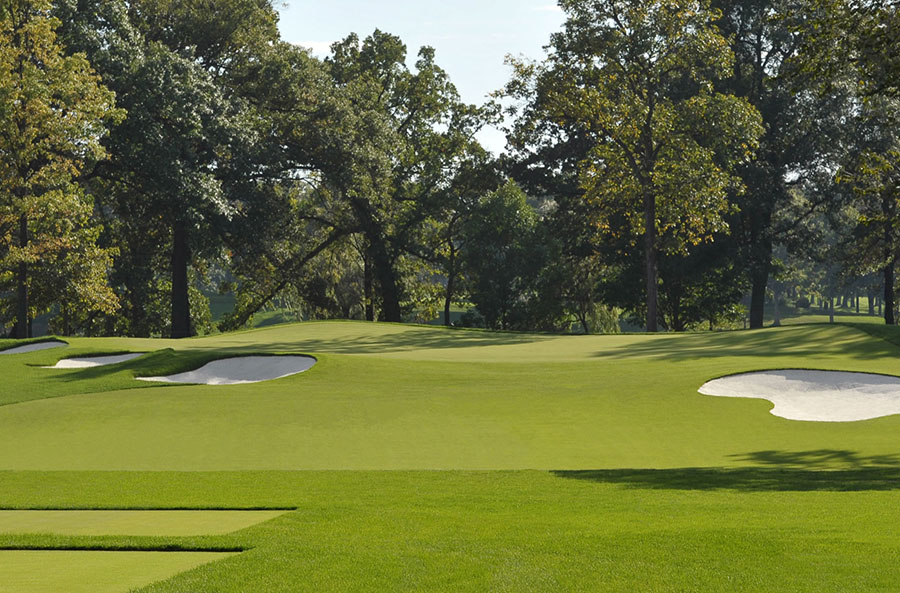 The classic 1925 course was restored to its original look and strategy and reopened in June 2017, and was fitted with seven tee boxes to suit every level of golfer.
The "Golf for Life" program benefits your game, and enhances your playing pleasure no matter what kind of golfer you are, from novice to low-handicap.
---
Junior Programs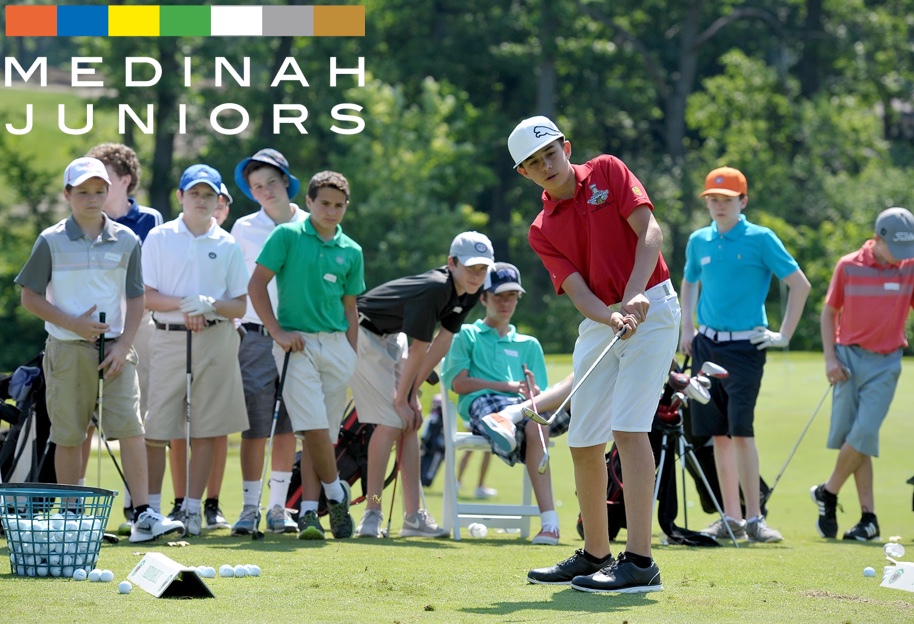 Whether they're picking up their first club, learning to backstroke, or perfecting ground strokes, our juniors have the opportunity to play sports and develop skills that will stay with them for a lifetime.
Medinah's Junior Golf, Tennis, and Swim & Dive programs provide family members opportunities to:
Learn fundamentals
Master strategy
Hone skills
Respect the game
Make new friends
...and make plenty of memories in the meantime!
---
Golf Learning Center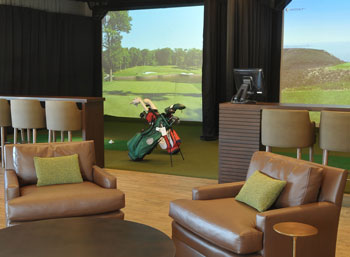 Medinah's indoor Golf Learning Center provides members with a year-round, cutting-edge practice and training facility.
Three (3) practice bays with three (3) golf simulators
Two (2) instruction bays
Golf fitness area
Putting center
Storage for club fitting and training aids
Parking for golf carts and automobiles
Social gathering area with activities and service
Bar
---
Racquet Center with League Play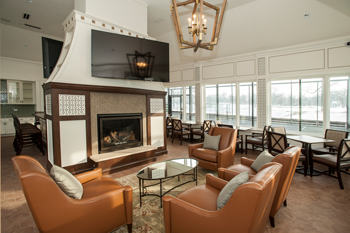 Paddle tennis has long been a top activity in the Chicago area, and we are pleased to bring it to Medinah Country Club.
The Racquet Center at Medinah Country Club features 4 Har-Tru (clay) tennis courts for fair weather months, and 4 Platform (paddle) tennis courts for an active and fit winter calendar.
The playing courts surround a gathering place for members and their guests. The Warming Hut features:
Bar
Indoor fireplace seating areas
Outdoor deck
Fire pit
Gorgeous views of Lake Kadijah
---
Meacham's Garden

Medinah is now hosting healthy farm-to-table meals that feature produce farmed on property. In the organic garden—tucked away just inside the club's main gate—over 25 beds have been planted with:
34 different fruits and vegetables
17 savory herbs and garnishes
6 varieties of fragrant and edible flowers
The vegetables and herbs are featured on the club's "Garden Menu," while some of the fruits are being turned into jams, enhancing seasonal dishes, and garnishing cocktails.
Many of the stately maple trees that adorn the courses are being tapped for maple syrup, which is served in our restaurants atop waffles, pancakes, and French toast, and added to vinaigrettes, marinades, and sauces, as well as being sold in The Shop at Medinah.
We have our own bee colony, starting with two hives that help pollinate the garden while producing honey. Besides providing food for Medinah's members, the gardens, coops, and other all-natural sources are part of a concerted effort to create "a homey, nurturing, comforting, and intimate community."
---
Food Truck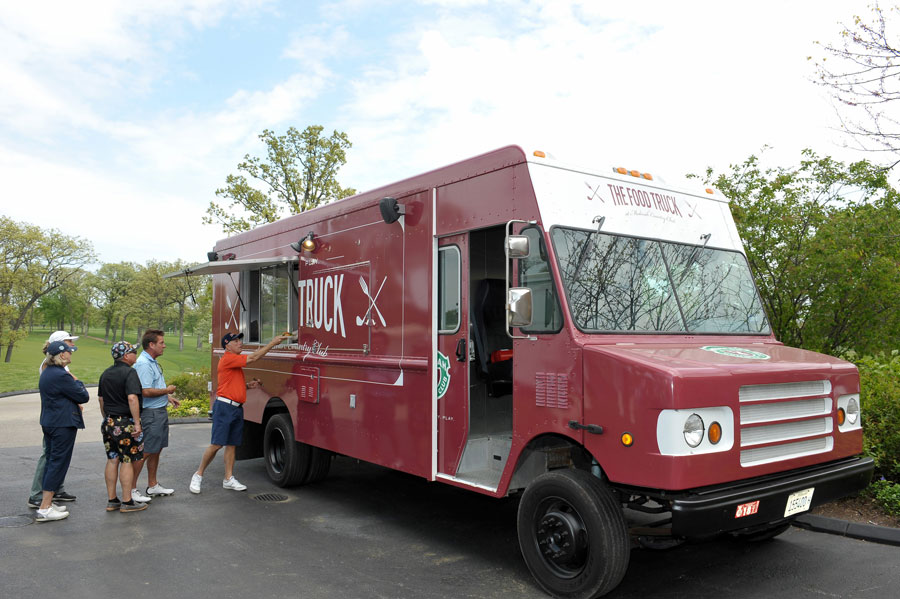 Creating yet another unique eating experience, we purchased a food truck that now provides a variety of choices:
Smoothies
Handmade burgers
Seasonal street foods
Homemade grab-and-go snacks
You'll find the food truck at key stops on our three golf courses as well as other on-property events.
---
Pool/Cabana Bar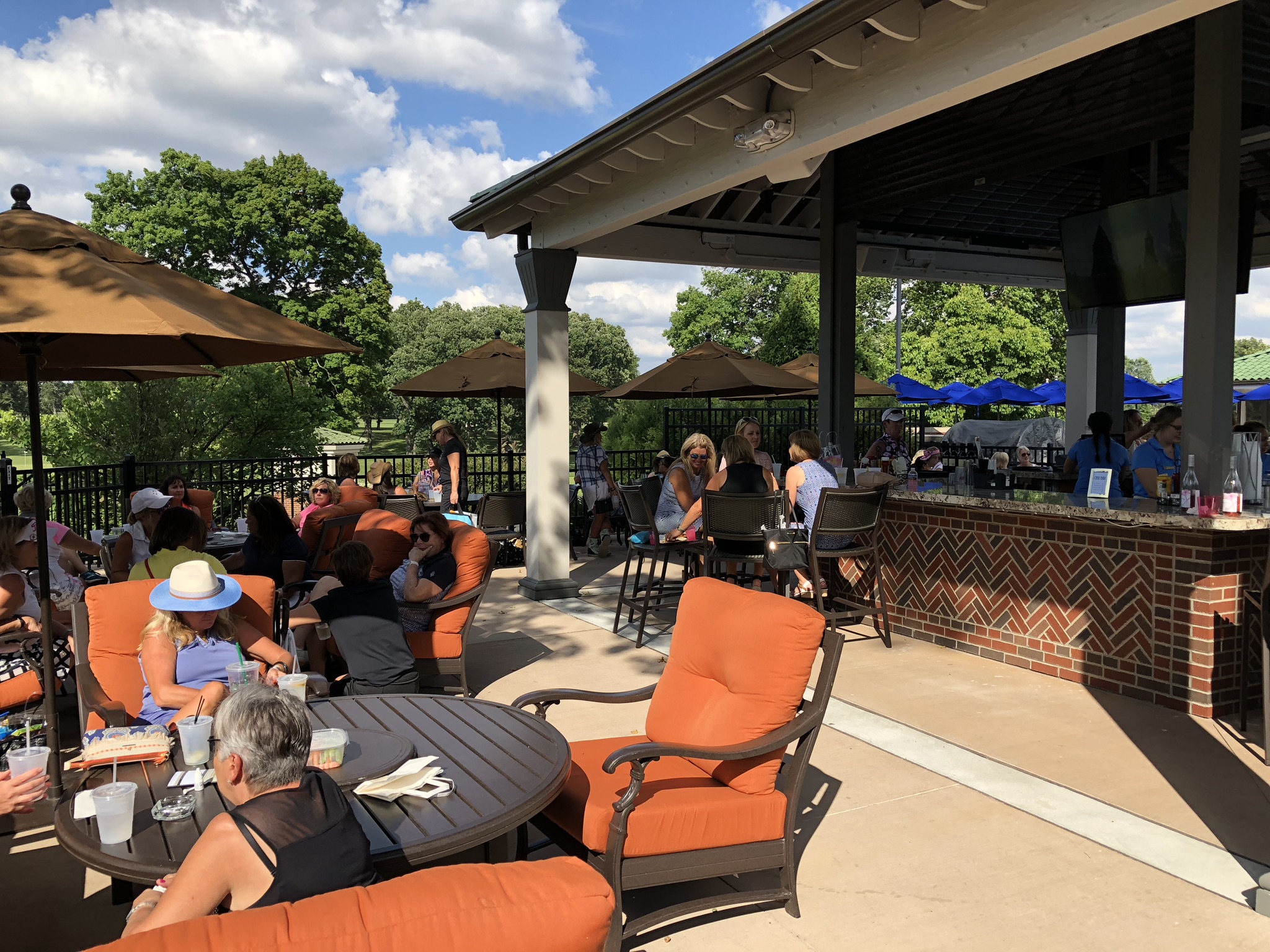 The Cabana Bar area is a place for members to cool off with a cold drink in the summer heat. Medinah Country Club also offers a family-friendly swimming pool facility for the entire family to enjoy. The pool facility offers:
Contemporary snack bar with healthy options
Changing facilities
Showers and lockers in both the men's and women's bathhouses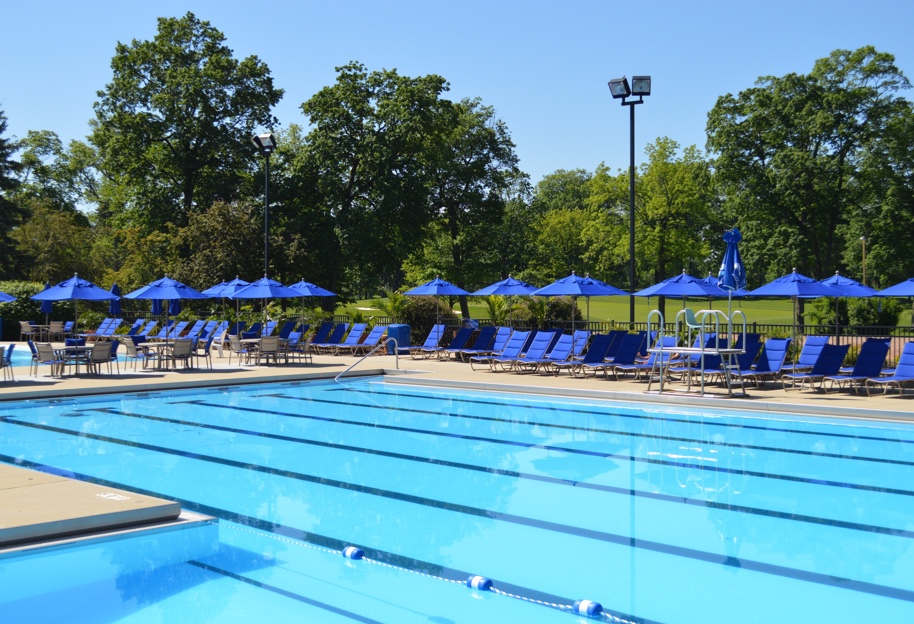 The pool has two diving boards and five swimming lanes. Lounge chairs and shade umbrellas ring the pool deck for tanning or lazy afternoons with a book. The pool features a full snack facility with beverages and indoor and outdoor seating.
Little ones have their own area with a mushroom fountain in zero depth water and a sandlot play yard with a slide and chamber.
The pool opens the Saturday of Memorial Day Weekend and operates six days a week (Tuesdays through Sundays) until the pool closes on Labor Day.