Tradition, Family Values, and Incomparable Championship Golf
Designated as a Platinum Club of America.
A Five-Star Private Club, membership at Medinah is cherished.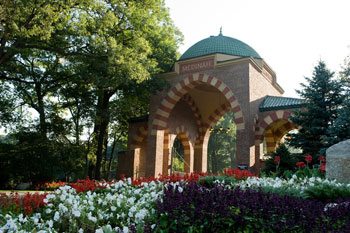 Members of Medinah Country Club are unwavering in their dedication to the mission of the club:
"Medinah Country Club commits to offering a world-class golf experience and the highest quality, family-oriented, private club amenities to its members and honored guests on a fiscally responsible basis."
Categories of membership include Regular, Social, Associate, National and International, each offering a different level of club privilege.
Membership is non-equity and by invitation only.